Pro Level Email Services
EMAIL is the most common and efficient way to communicate one-on-one. It is an essential element in the impression you make online. Communicating from your own domain-based email address lends credibility to your message and promotes trust. At Linksky, we believe that the best practice is to use a fast, reliable email service for your personal or business needs -- email that is based on YOUR domain, and email that is secure and relatively free of spam. Create as many addresses as you need for your departments, employees, special projects, form submissions, etc. at no extra fee. This is what all Linksky Value host accounts offer. Here are some of the details:
Unlimited Email Accounts
Create as many stand-alone, independent mailboxes as you require.
Need another email account? Easy! Access your Linksky cPanel and create it. A full set of management tools is at your fingertips.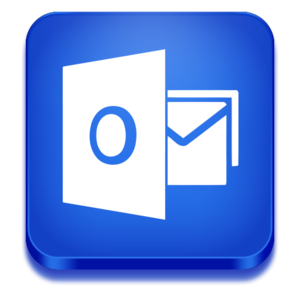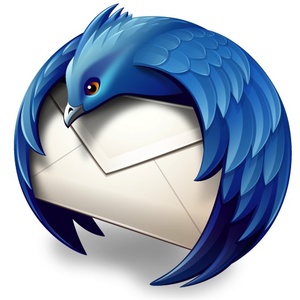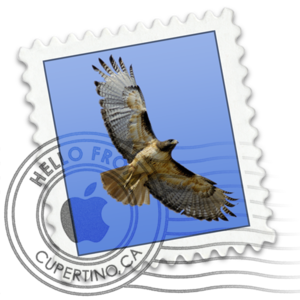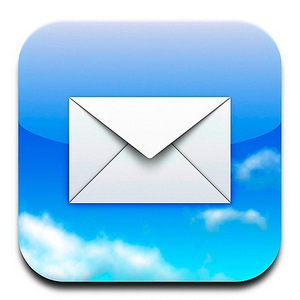 POP, IMAP, & SMTP
Use your regular email client application, Outlook, Windows Mail, Apple Mail, Thunderbird, etc.
Quickly and easily access your messages. Send and receive directly using the email app on your mobile device without having to open your web browser for a webpage based email service.
Webmail Services
Can't take your email client with you on that road trip? No problem! Access your email using a browser from any location where you have access to the web. These three email clients are similar to Outlook or Apple Mail except they "live" on the Linksky server within your account. Use Horde, Roundcube or SquirrelMail to directly access to your Linksky hosted email accounts through your web browser.
Advanced Email Forwarding
Forwarders have many creative and functional uses and can streamline your communication efforts. Establish unlimited email forwarders for any email address (mailbox not required). For example, forward incoming messages to one or multiple mailboxes both on and off server (e.g. to a Gmail account). This works great when multiple addresses need to receive a copy of messages sent to the same address.
Configurable Email Auto-Responders
Not to be overlooked! An auto-responder is a great way to assure your friends or customers that you'll be getting back to them soon.
With our configurable auto-responders you can insert variables such as %subject% and %from% into the body copy of your email auto-response, giving your message that personal touch. For example:
..................................
Hi %from%,
Thanks for writing us about %subject%. Your message is very important to us. We'll be getting back to you about this very soon.
-- Management
..................................

... will automatically be sent as a reply like this this:
..................................
Hi Sara Parker,
Thanks for writing us about more school schedule questions. Your message is very important to us. We'll be getting back to you about this very soon.
-- Management
..................................
In addition, you can schedule specific auto-responses to become active, then later to be automatically discontinued on a specific calendar date and time.
Custom Email Filter Rules
Use custom filters for everything from complex, rule-based forwarding or to filter out specific unwanted messages before they arrive at your IN box.
Filtering can be based on message content, subject line, the FROM address in the header, and everything in between. For example, set up compound rules that specify IF the email is from "Jim's Auto Body" AND the subject line contains "Your car is ready", THEN forward the email to your cell phone via an SMS-based address.
NOTE: Linksky already filters out most spam and all virus attached email, so you will probably never need to establish your own filtering rules against unwanted junk email.
Mailing list management is FREE for up to 2000 list members. Click the MailChimp icon in your Linksky cPanel. Easily design and manage your e-news or announcement using the rich message builder tools that MailChimp offers. Import an existing mailing list or start new. Check out their cool new drag & drop templates!

Insert your subscriber signup box on any page of your Linksky site, or on your page at most social media sites.
Your Linksky cPanel gives you control over one of the most advanced anti-spam/anti-virus utilities in the world. A complex scoring system works for you in the background to distinguish spam from legitimate messages. To take advantage of this feature, simply establish a filter in your email client to sort or delete messages that are tagged by MailScanner (-s- LIKELY SPAM). To adjust MailScanner settings for your account, see the MailScanner icon in the Mail section of your cPanel.
Included among the many rule-sets used by the Linksky Mailscanner is a proactive Bayesian system. The Bayesian system examines the patterns of received messages and "learns" from this analysis so that the overall anti-spam filtering becomes smarter over time. False positives are kept to a minimum, plus you have complete control over the anti-spam scoring thresholds.
In addition to our Bayesian-based scoring, extensive blacklist checking and Linksky's own custom filtering systems, the Mailscanner facility at Linksky also employs these time tested anti-spam technologies: